Going Green and Sustainability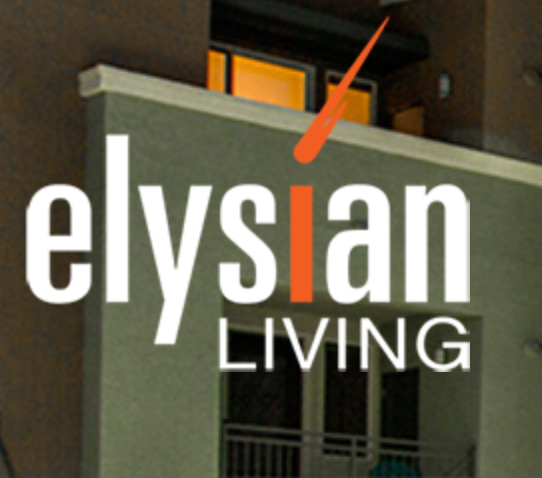 The first Summer season of a new decade is upon us and as we reflect on the first half of the year, it's time we consider ways to be kinder not only to each other but to our planet as well. Here at Elysian Living, we are committed to encouraging numerous ways to live luxuriously and sustainably simultaneously. Implementing numerous methods that promote reducing, reusing and recycling can aid the community in going "green".
 The Elysian Living properties already have various "green" initiatives on-site which include recycling bins with trash and recycling valet service, Poo Prints minimizing pet waste on property at Elysian the District, and smart home automation allowing residents to remotely control the comfort setting of their living space (lights, locks, and thermostats all accessible). Recycling is one of the simplest ways to go "greener" by simply separating recyclable materials from total waste. When someone recycles, they turn material which would otherwise become waste into valuable resources generating a host of environmental, financial, and social benefits. Cutting down on paper use alone does not cut it! To be effectively environmentally positive, it is highly recommended to be proactive in the pursuit of solutions, especially with regard to recycling.
The Poo Prints initiative taking place at our Elysian at the District location is a pet AND eco-friendly project that holds pet owners accountable in doing their share to keep up with the cleanliness of shared spaces outside rather than to go on neglecting pet waste left around the property. Poo Prints uses a uniquely scientific yet completely harmless process to establish a DNA log of pets living at a certain location or complex. After collecting a cheek swab for saliva along with a sample of waste directly from the pets themselves, Poo Prints has the ability to easily verify what waste belongs to what pet- thus providing the living location with the identity of who is responsible to tend to their pet's waste. A huge factor of going "green" as a community is having accountability over oneself as well as our fellow neighbors. Established in 2008 as the first DNA Dog Poop Testing to commercial properties worldwide, Poo Prints offers affordable rates and delivers speedy results.
So let's dive into some details about the smart home automation system offered to the residents of Elysian Living properties. Using a smart home system, residents can remotely control settings of their living space from lighting to door locks to thermostats! By allowing said comfort settings to be controlled remotely, data can be analyzed with regard to the duration of room lights remaining on, preferred temperature all day, and supporting security for residents of the property. All of these efforts work toward a common goal of energy conservation. Here at Elysian, we want to grant as many "green" opportunities as possible for our residents. No more worrying about whether or not you left the lights on.
In addition to in-house initiatives set to aid residents in going "greener" in their lifestyle, Elysian has collaborated with a couple of outside parties essentially acting as our "green" partners. These are companies with "green" incentives of their own. One of these companies is CocoTaps which began as a brand simply manufacturing their CocoTaps Tool Kit. Have you ever wanted coconut water fresh from the source rather than in canned or bottled beverage containers? Creator CocoVinny successfully began the only fully U.S.A made, BPA free, dishwasher-safe coconut water system for customers just like himself who crave natural flavors directly from the source. Though it began with their Tool Kit, CocoVinny subsequently chose to launch a fresh-tapped coconut water beverage line under the same company name, CocoTaps. Now, CocoTaps aids in cutting the carbon footprint of conventionally packaged coconut water and effectively minimizes wasteful processing of cartons, cans, and plastic bottles alike. Join the movement simply by quenching your thirst with a fresh coconut! As easy as the tap of a button.
Another "green" partner we work with goes by the name of BioDOGradables and their main mission is waste reduction with regards to plastic pollution by targeting pet waste. Education is another mission of BioDOGradables serving to spread awareness of said plastic pollution. They produce bio-based alternatives to plastic bags seeing as they release harmful pathogens and overflow landfills. These replacement products are 100% compostable and are even created in the United States, specifically Orange County, California. Not only is manufacturing completely handled just one state over, but they even take on any challenges or custom projects brought to them by clientele. Different sizing, packaging, and even environmentally friendly ink used to print names onto products to incline customers to leave single-use plastics in the past. Recognizing their leading innovation in 100% biodegradable alternatives to single-use plastics, we here at Elysian, are proud to emphasize the efforts of BioDOGradables in the fight for sustainability. Don't we all want to reduce the number of plastic bags drifting through the wind– wanting to start again? (cue Katie Perry!)
As much as we greatly appreciate our "green" partners and the work that they do, Elysian has no shortage of our own incentives to continue moving toward eco-friendly options of luxury living. Our newest property, Elysian at Hughes Center, is currently undergoing green globe certification of their green design initiatives. Green Globe Solutions (GGS) aims to strengthen companies' sustainability management plans. In today's society, more and more industries are expected to prove their enterprises are functioning as sustainably as possible and apartments are no exception. Green Globe's standard is quite high and attaining their certification is no small feat. At the Hughes Center location of Elysian, we've implemented low-flow toilets, tankless water heaters and state-of-the-art LED lighting along with the smart home automation system described earlier. Each of these efforts serves to progressively structure the property to be as eco friendly as possible. Living at Elysian, you can feel confident that the property is indeed "green" and your lifestyle won't sacrifice an ounce of luxury while you reside with us. Go green and feel good about it!
With everything stated above, our overall mission this month of July is to spread awareness of how exactly you can take steps toward going "greener" across numerous areas of your life from waste reduction to energy conservation. We can no longer neglect climate change nor the call to maximize natural resources before they become overly scarce to manage. Communities around the globe, including our own, are in dire need of more people to recognize changes big or small that they can make to join the fight for sustainability. Until people choose to educate themselves with knowledge of how to better battle these global issues, any half-ditch efforts of solving temporary problems will only postpone an ultimate limit to answers. It is now, when we can see the early outcomes of our actions already, that we must consciously consider going "greener" for the sake of the planet and each other. 
We hope you've got a couple of specific insights into how living at Elysian invites residents to reduce, reuse, recycle, and repeat. We are happy to provide services which invite such lifestyles, and we aim to do that in style. Luxury living is not the only initiative of Elysian, we also want to spread awareness of eco-friendly living choices while introducing partners' sustainability efforts as well. Happy Summer from Elysian Living!