Earth Day 2020 | beyond GREEN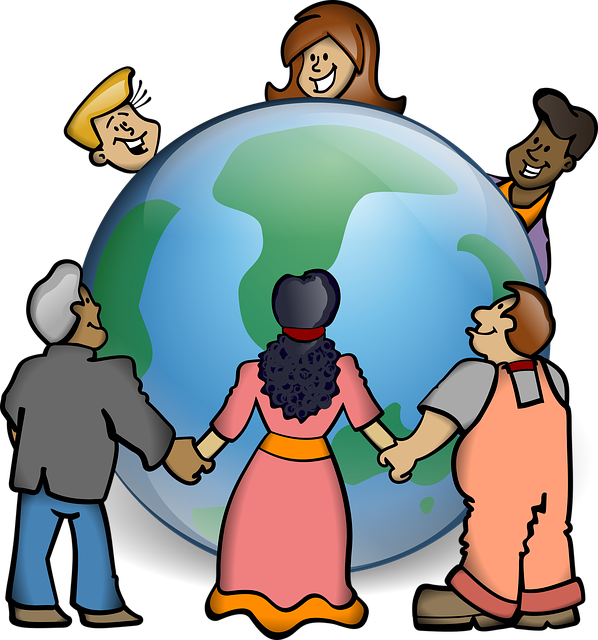 What is Earth Day?
Earth Day is an event held worldwide, April 22nd, to build awareness about environmental protection and encourage change.  The first Earth Day was orchestrated by Wisconsin Senator Gaylord Nelson and his co-chair, Congressman Pete McCloskey, in 1970. This was just after the santa barbara oil spils in 1969, leaving the public in outrage for an environmental reform.
The two originally wanted to hold teach-ins at college campuses nation wide to inform students of air and water pollution. Hayes recognized the national impact their ideas could have, and built a dream team to promote their ideas. On the first Earth Day, 20 million Americans took to the streets to show their support for conservation and environmental protection.
This led to real change like the creation of the Environmental Protection Agency, National Environmental Education Act, the Occupational Safety and Health Act, the Clean Air Act, and the Clean Water Act. In 2009, the United Nations formally recognized International Mother Earth Day. Earth Day has since been held on April 22nd every year, marking this year its 50th Anniversary! 
Our Planet Needs Our Help Now:
Today the world faces serious threats to its health from pollution and climate change. 
Climate Change, Deforestation, Land-Use Change, Intensified Industrial agriculture, and other man-made changes can increase the contact of infectious diseases from animals to humans. The connection between human, animal, and environmental life are interwoven.
1. COVID-19
Coronavirus, A Virus thought to be contracted from animals has become a global health emergency from just the 31st of December 2019, claiming almost 200,000 lives since its origin.
2. Australia Bushfires

Australia was victim to a series of bushfires in that set the continent ablaze in June of 2019.  As of February 2020, over 46 million acres of land were burned, and over 1 billion animals are estimated to have deceased.
3. Deforestation

Tropical forest are being destroyed at a rate of about 31,000 square miles per year. That's as big as South Carolina. Forests house about 80% of all our animals and plants.
 4. Intensified Industrialized Agriculture
Industrial Agriculture is responsible for 80% of tropical forest deforestation between 2000 - 2010
5. Ocean Acidification
The ocean contains 17.6 billion pounds of plastic. Weighing more than 57,000 blue whales.
beyond GREEN's Positive Environmental Impact:
We are extremely passionate about environmental protection, that is why this company exists! beyond GREEN's child company, the GROW bags, plants one tree for every pack sold, reaching an estimated 10,000 tree's planted. Our other child company, bioDOGradable Bags, has partnered with 1% For The Planet and ICENECDEV on their Clean Seas Campaign. We also make our compostable bags without the nasty plastics you are used to that end up in our landfills and oceans. 
beyond GREEN is also lending a hand with the coronavirus where we can. Here is a message from our CEO, Veejay Patel.
Our mission has been protecting the planet we call home but without us it's not a home. At beyond GREEN we have expanded into protective gear and medical device manufacturing using our certified compostable renewable material to ensure that we create the products needed to protect you!
There are over 1 billion individual partners and over 75,000 organizations working to drive a positive action everyday. One way you can help the fight is to recognize and show support for the efforts all of the individuals and companies fighting for a green planet, and to join the fight! There are small actions you can take everyday to make a positive impact on our Earth.
How Can I Help Support The Planet on Earth Day?
1. Donate To An Environmental Non-Profit
There are plenty of Non-profits out there to choose from. Find one whose cause you are passionate about, and help by aiding them in their mission by donating or making a positive impact.
2. Plant A Tree!
Join beyond GREEN in their tree planting journey and plant one too and add some more oxygen into our air!
3. Enjoy Earth Day Live, learn new ways to help and celebrate our planet!
4. Shop Sustainable Brands Online
Sustainability plays a vital role in keeping our planet healthy. For Earth Day, you could shop your favorite sustainable brands online, to support companies who are practicing environmental protection.
5. Make a pledge to try one new healthy habit that has a positive impact on the environment

If each one of us can pick one thing to make a change for our planet, the results would be astounding. Sometimes we don't realize how important our own impact can be. Be caring for your peers and wear a mask when you go out, Ditch the plastic straw for a reusable one, or try composting. There are millions of healthy habits that help our environment. Leave us a comment and let us know your new habit!