Made In The USA, The Way It Should Be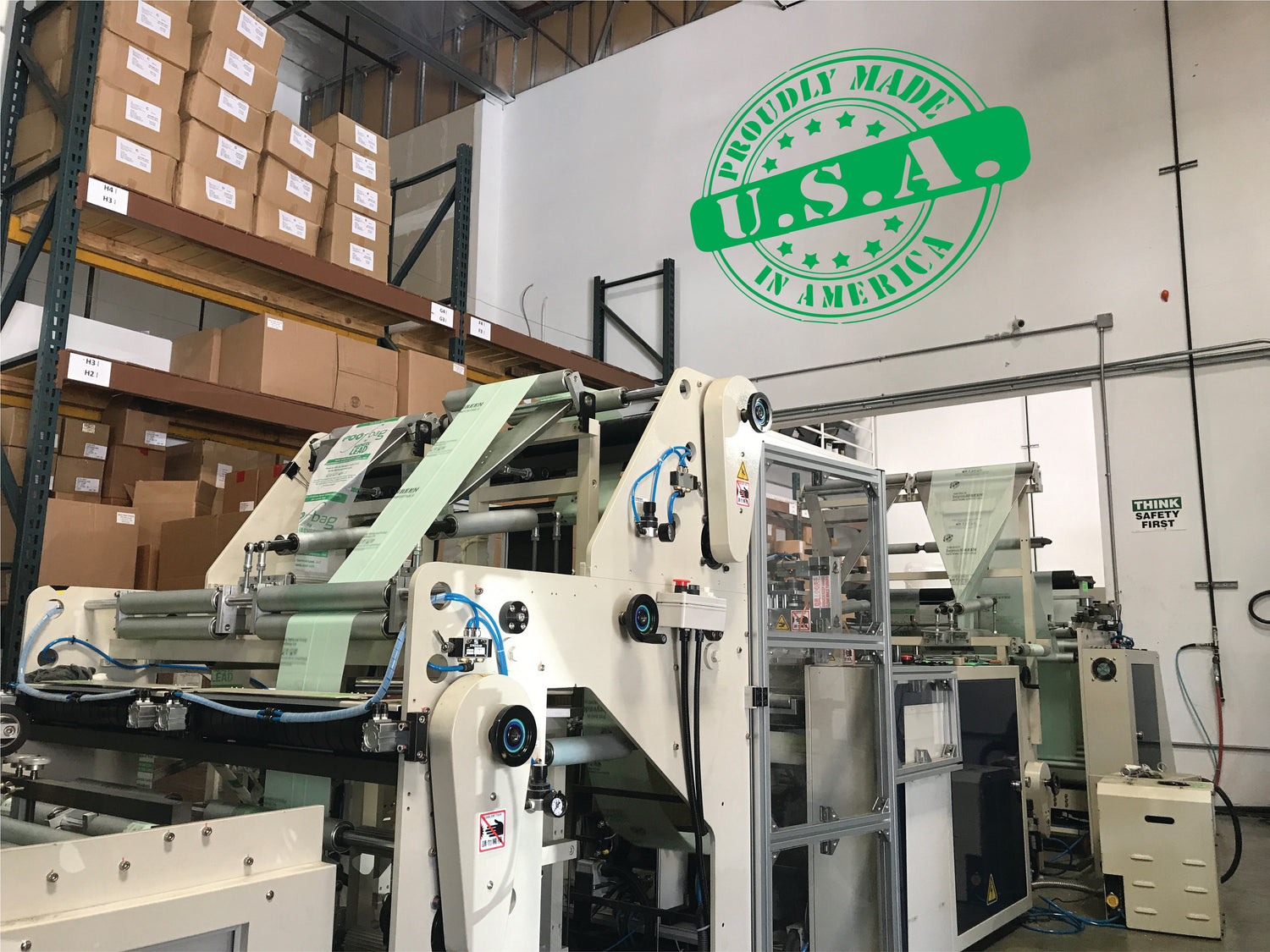 A Golden Standard Of Manufacturing In-House
At beyondGREEN biotech Inc., we are proud to boast about our 100% "Made in USA" standard. All of our compostable products are manufactured in Lake Forest, California. This is a standard that we, as a company, feel proud to uphold and bring to our customers and businesses around the United States. Unfortunately, nowadays somewhere around 84% companies around the nation are outsourcing to some extent of their manufacturing needs. Outsourcing work has many negative effects on businesses and the nation such as, increasing unemployment rates, losing managerial control, limited quality control, etc.
Local Compostable Manufacturing That Creates Opportunity
At beyondGREEN we will continue to offer more employment opportunities strictly in the USA as we grow with our strict policy of local sourcing work. This idea of continued "in-house" production, sales, and management has allowed us to be more detail oriented towards our quality control to ensure we are providing our customers with the utmost quality achievable. This has also allowed us to continue to develop new ways and methods to expand our sustainability initiatives and bring the most back to our communities around the world while providing many compostable goods.