The Last Straw You Will Ever Want To Use
MADE FROM POLYHYDROXYALKONATE RAW MATERIAL TECHNOLOGY IN THE UNITED STATES
Mass Production in the US
Millions of Straws Manufactured in Southern California. With the current shortage of straws throughout the nation, beyondGREEN continues to work on producing millions of straws in the US to supply to all businesses in need.
beyondGREEN's Polyhydroxyalkanoate (PHA) straws have all of the properties of traditional plastics, but without the environmental damaging side-affects. Made with Nodax PHA and manufactured and marketed in the USA.

Manufactured From Certified Compostable Resin
Manufactured from Nodax PHA, the raw material certified by ASTM D5988, ASTM D5271, ASTMD6691, ASTM D6866, EN 29408 and EN 13432 which is manufactured here in the United States of America with the intention of mind in aiding the reduction of plastic straw consumption.



Need Millions of Straws? We Got You!

One of the best things about Nodax® PHA and PHA by-products (such as straws) is that they function with similar performance and quality to traditional plastic products so that our customers do not need to sacrifice quality for eco-friendliness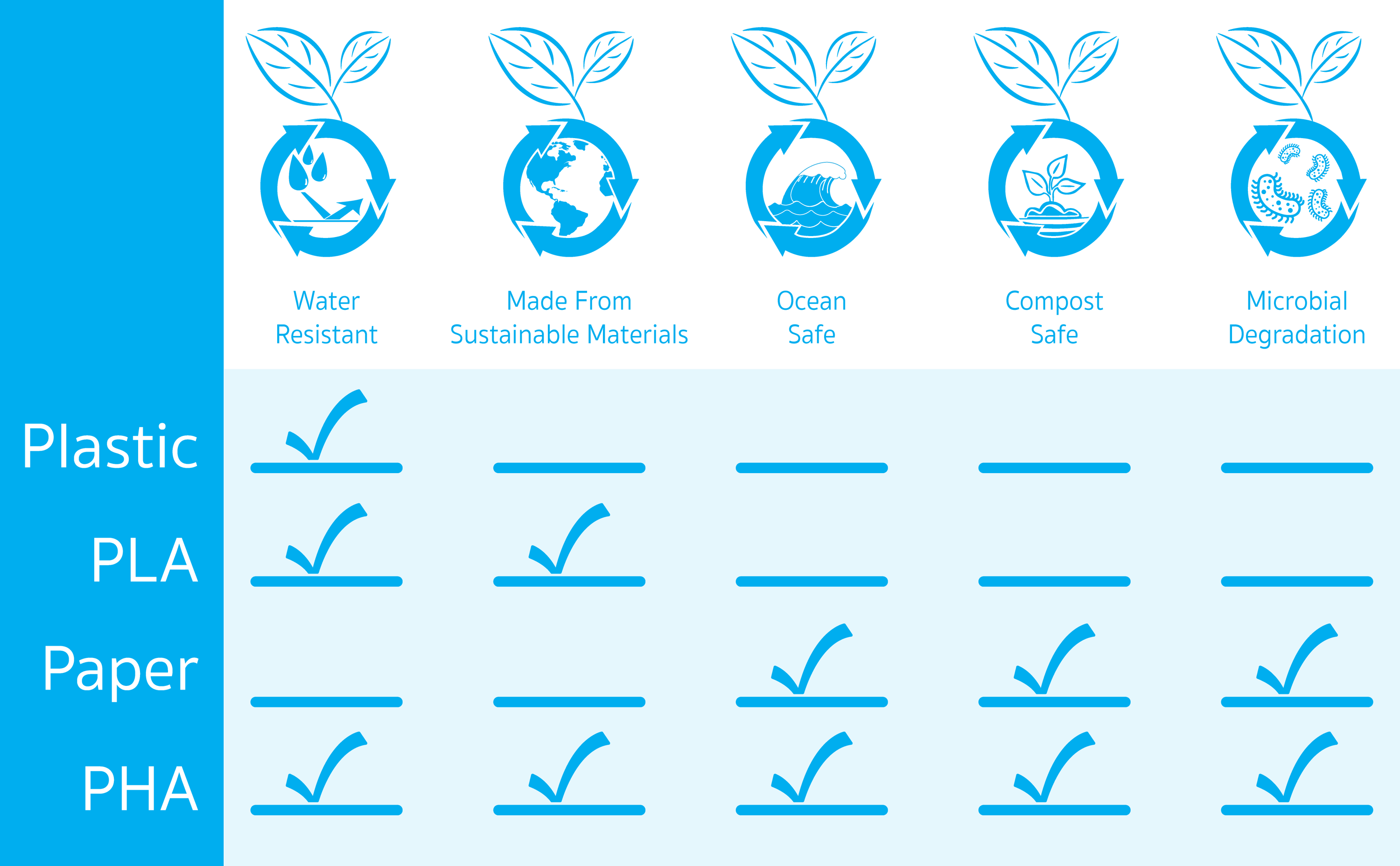 Nodax PHA (Polyhydroxyalkoanate) is a revolutionary and renewable biopolymer made through entirely plant-based and biologic processes – not chemical processing.
These are the best eco-friendly straws I've bought! I am very particular about my straws and I especially can't stand soggy paper ones. I no longer have to feel guilty when using a straw to sip on my favorite latte!
Love the product saved the environment.
I really loved the quality of the product I received. Compared to other paper straws these are by far better quality, with a great cause behind the company. Would definitely recommend!
I was looking for an alternative to the paper straws that end up making the drinks have an off flavor. These straws do the trick. They are just like plastic straws in all the ways that count. They are individually wrapped and don't give the drinks an off taste. I don't know about the compostability of them but if they do breakdown as stated on the package these will be repurchased.
Feels good being eco-friendly
Product is great! Feels good replacing our plastic straws with these that are way more eco-friendly.
Such a fan of this product, feels like plastic but you can still tell that it really is not. Does not get soggy like paper and thats the part that I love. Helping the environment in every which way I can!