The First Ever CLEAR Certified Compostable Produce Bags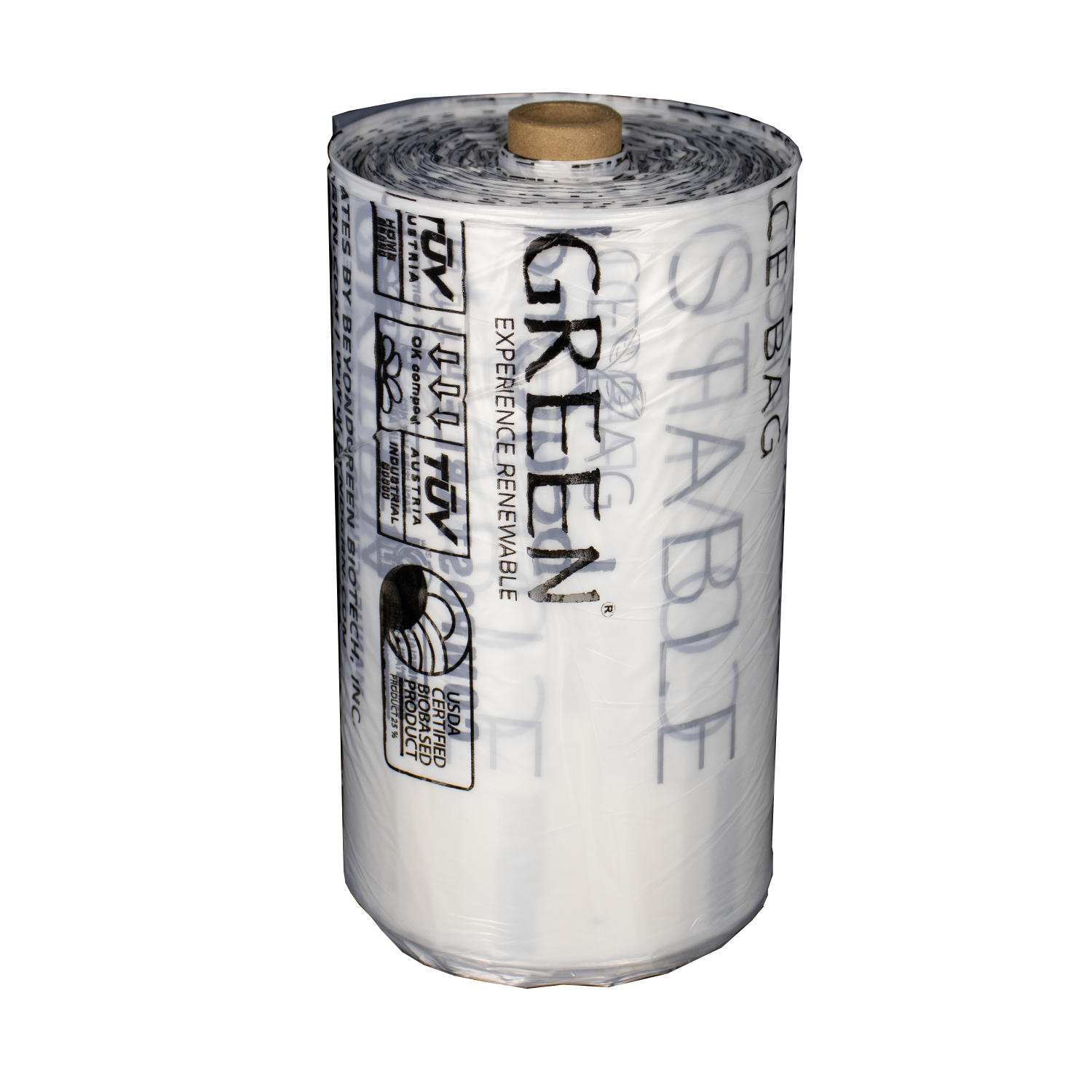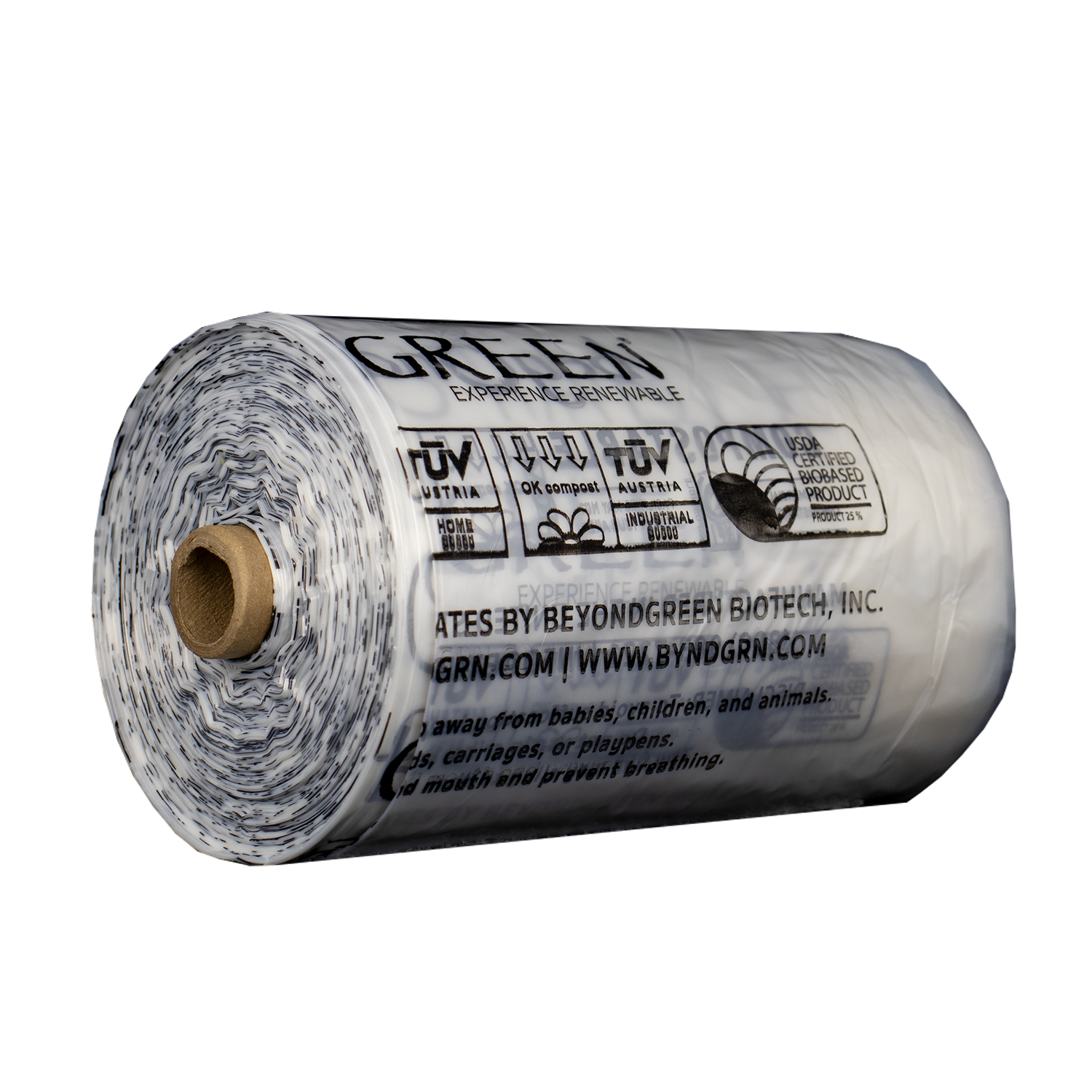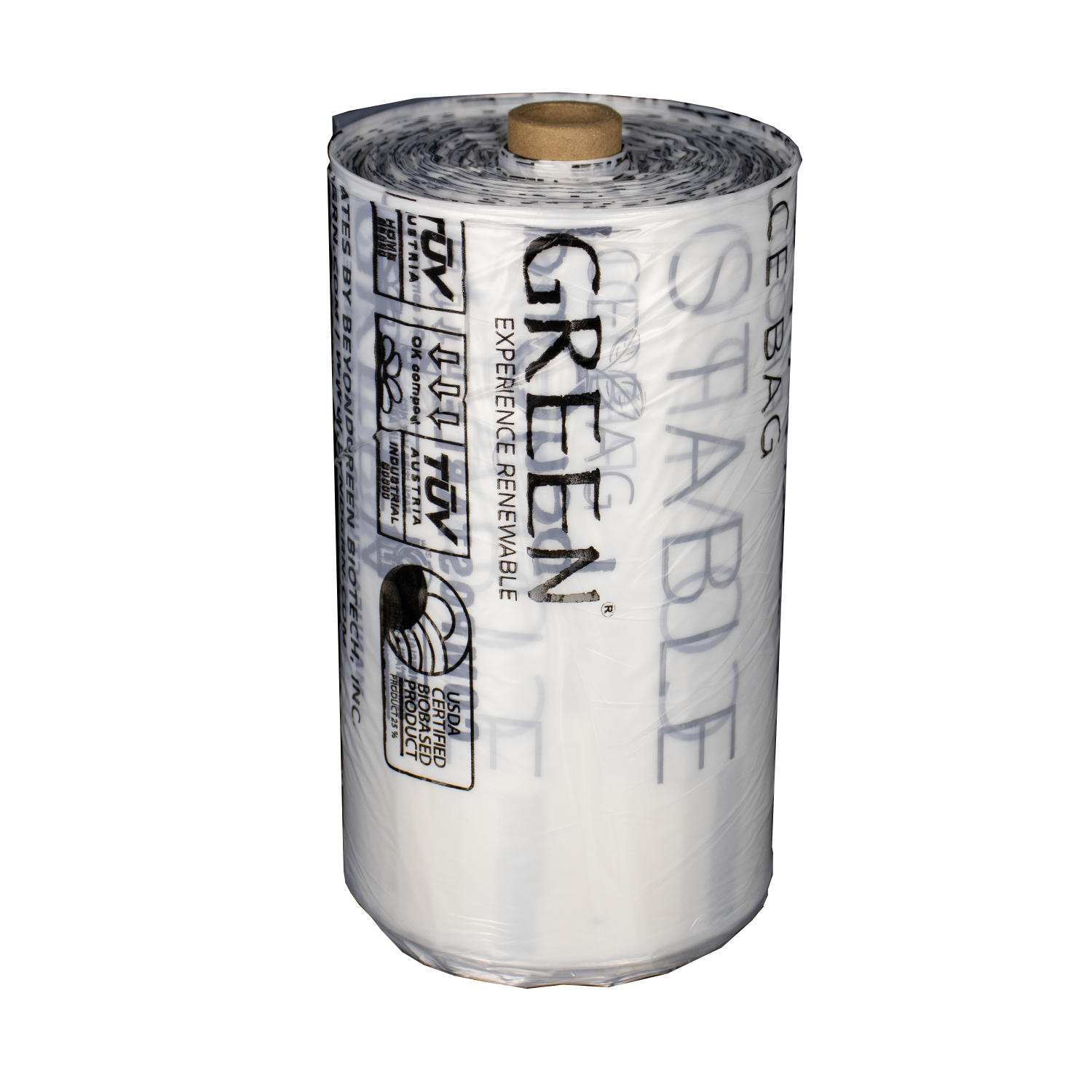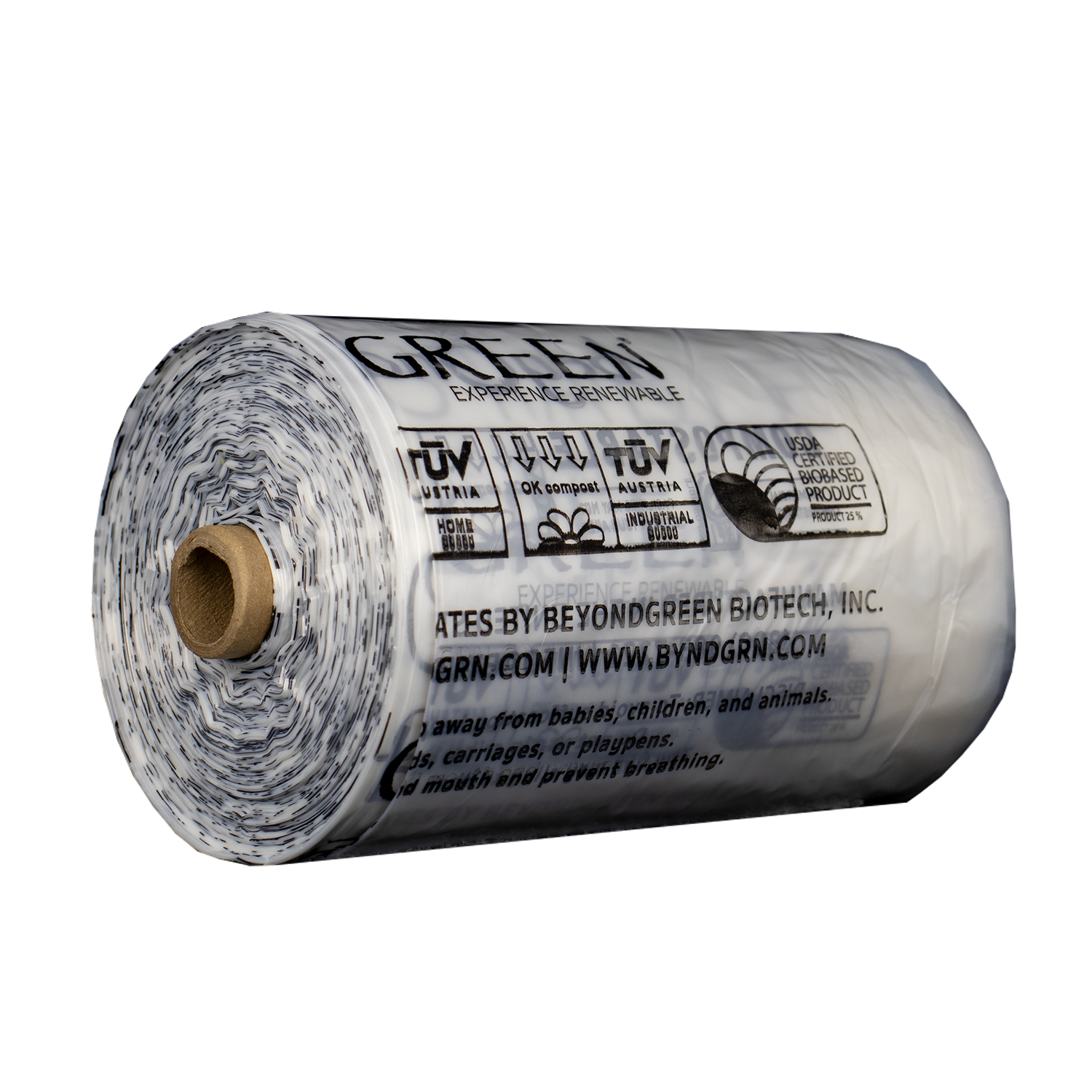 For the last three years, beyondGREEN has been wanting to launch certified compostable produce bags in the market to assist in reducing the comsumption of traditional, petroleum-based single-use plastic produce bags, but we just could not get them to be clear. So for the last three years, our team at beyondGREEN has been working with our resin partners to develop a formula which allows the film for our produce bags to be transparent all without compromising the sustanable characteristics of the bags. These bags are certified compostable by TUV (EN 13432) and certified home compostable by TUV Austria and they are manufactured by your favorite US-based extruder (beyondGREEN)!
Now the best part is, whether you want these bags without printing, with the beyondGREEN printing or with your own branding, you got it! Whatever you want, we can do it for you. These bags are manufactured in the United States by us and so we can make them exactly how you would like them to be. Our standard size is 14"W x 17"L, but if you need a different size, just let us know and we will get it done for you.
There are no MOQ's for this product if you need them without printing or with beyondGREEN printing, however, if you need custom bags, please refer to our capabilities and requirements below.
If you are looking to purchase in bulk quantity, make sure you contact us so that we help you out!
Visit our Custom Film Extrusion, Conversion & Flexographic page if you are interested in manufacturing produce bags in custom sizes, colors and with your own branding or simply click below:
Interested in Private Label?
Did you know that at beyondGREEN biotech, Inc. we manufacture all of our cat litter waste bags in the United States at our very own manufacturing facilities? That too from BASF's certified compostable biopolymers! We are on a mission to aid in the reduction of traditional, single-use plastic pollution and with that in mind, not only do we distribute our own branded 'beyondGREEN' cat litter bags but also work with individuals and corporations to assist them in manufacturing their very one brand of cat litter bags at our facility using the same biopolymers we use! We are priced competitive to off-shore manufacturers, so give us a chance to manufacture cat litter pick-up bags for you! Working together, we will be able to help reduce traditional, petro-based plastic bags from our planet!
LOW MOQ - Only $2,000! Lowest in the Industry!

We help you design the bag and the packaging.

We manufacture the bag and can assist in manufacturing the packaging as well!

Multiple types of bags - Folded Bag Roll, Bag Roll on Core, Handle Bags, Bags in Stack, Bags on Packet and much more!

Super fast turnaround - As low as 2 weeks!

Manufactured from certified compostable biopolymers.

Manufactured in the United States at beyondGREEN biotech, Inc.
Loose Bags 5" to 20" Lay Flat Width

Gusseted Bags Opening to 24"

Gauges 0.6 mil to 2 mil

Standard 1" I.D. Cores

Single-Color Printing

Single-Side Printing

Water-Based Ink

Bags on Roll (For Leash Dispensers)

Side Gusset Handle Bags (For Dog Waste Bags with Handles)

Lay Flat Bags (For Dog Park Waste Stations & Pantry Packs)

Bags on Core (For Dog Park Waste Stations & Pantry Packs)