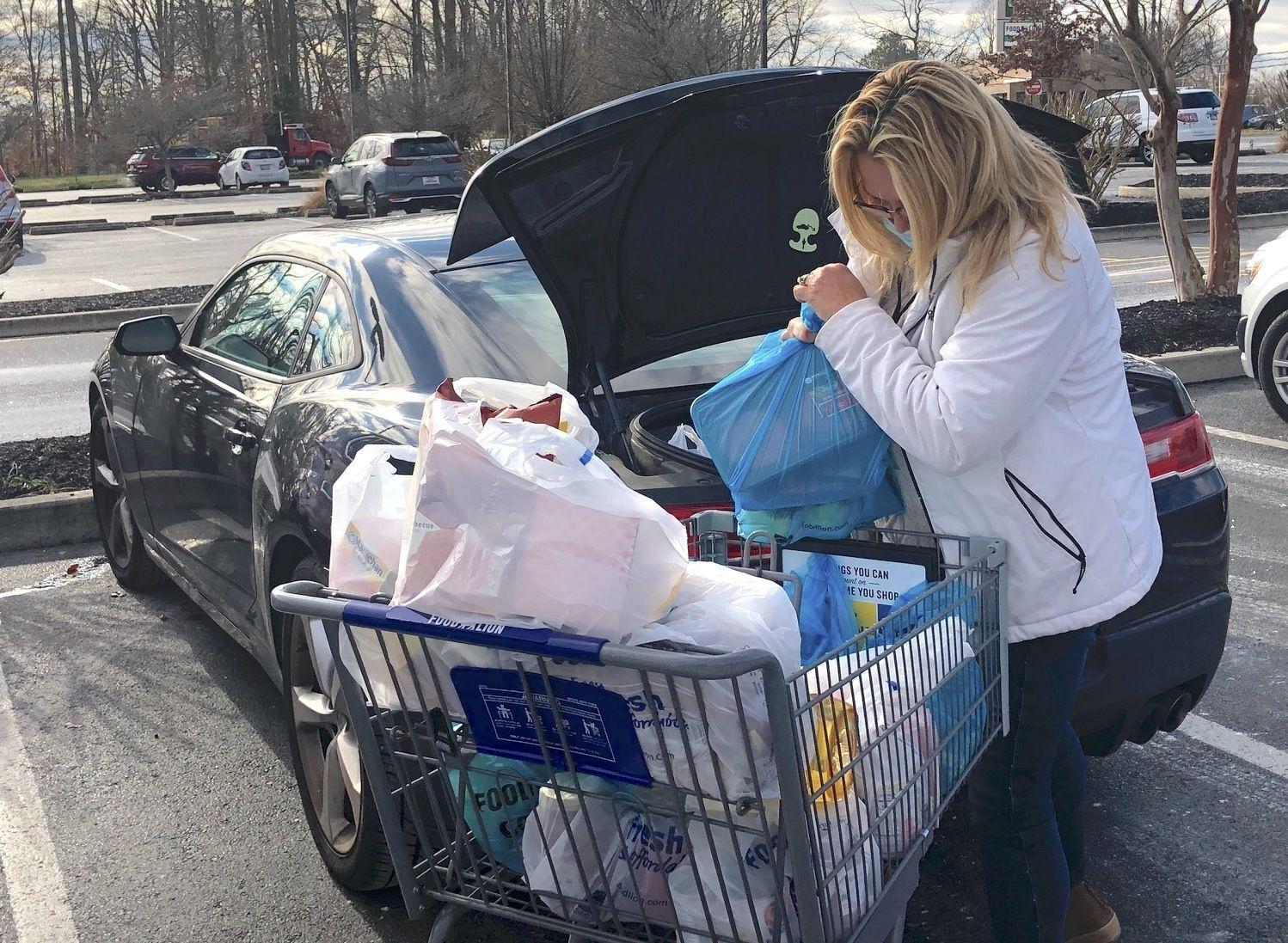 As of Jan. 1, grocery stores and many other retailers in Delaware are prohibited from providing thin plastic bags to customers at the checkout counter.
AP Photo/Randall Chase
By Robyn O'Halloran Conservation Advisory Commission | Jan 29, 2021
Any Delawarean who has gone to the grocery store this month has undoubtedly seen a new sign: "No more plastic bags — effective Jan. 1".
The statewide ban on plastic bags will reduce waste that ends up in our communities, rivers, coastlines, forests and parks. Plastic bags end up in the environment through a cycle. If you throw away your plastic bag, it typically ends up in a landfill, where often the wind blows it away because it is so lightweight.
Many bags end up as litter, and the wind will carry the plastic bag away, but it doesn't just disappear. When the wind takes the plastic bag, it may end up in your backyard or park, a local stream, river or the ocean. Local wildlife may get caught in the bag and suffer injuries or possibly not survive.
Plastic slowly degrades in the environment, and wildlife often eats these smaller pieces of plastic, known as microplastics. We subsequently end up consuming the plastic when we eat meat or fish, as the plastic accumulates and moves up the food chain. These new state regulations will help reduce the effect of plastics on our environment and promote a healthier lifestyle for all.
In 2019, Gov. John Carney signed the bill balancing the pros of banning plastic bags with the cons of continuing to use them. The pros being: billions of plastic bags end up as litter strewn across communities. Nearly 2,000 plastic bags were collected on Delaware's coastal beaches during 2018 Cleanup Day. It is estimated that less than 10 percent of plastic carryout bags are recycled or reused across the country. Single-use plastic carryout bags have significant impacts on wildlife, and plastic carryout bags are extremely difficult to recycle.
Some downsides include consumer convenience and a possible economic impact of this ban. However, retailers will find significant financial benefit by no longer having to purchase the single-use plastic bags, and the companies that are impacted by this ban are not small mom-and-pop shops, which are currently exempt from the ban.
Here is the information about the bill: Stores that are at least 7,000 square feet of retail space and/or have more than three locations are no longer allowed to provide single-use plastic carryout bags. Restaurants are not subject to this ban. A reusable bag may be provided, including paper bags, cloth or other fabric bags, or durable plastic bags that are at least 2.25 millimeters thick and can be reused for approximately 125 times.
Many may see it as an inconvenience to have to always remember to bring a bag bags. One suggestion is to keep them in your car. When you carry them in the house, remember to bring them back out to the car right away, ensuring you never leave them at home. Another option is to follow the Costco/BJ's method, where after you check out, you put the groceries back in the cart.
A third alternative is to buy another reusable bag. Most stores offer bags for less than $1, and if you end up having too many reusable bags, they are great alternatives to gift wrapping or suitcases!
Delaware is one step closer reducing plastic waste in the environment with this ban, and small changes in habits and at very little expense, you are contributing to saving the environment.
The Conservation Advisory Commission was created in 1977 to advise the city of Newark in the development, management and protection of its natural resources, with appropriate consideration of Newark's human and economic resources. It meets the second Tuesday of each month at 7 p.m. in council chambers. The public is invited to attend and provide input. Commission members provide this monthly column to inform area residents on conservation issues.